18th May 2018
Need fast SSD Web Hosting based in Sydney??
We now have a new SSD Drive Web Hosting Server with main extra features. Extras with our new Sydney Web Hosting Server: Fortinet hardware firewalls Acronis self-managed hourly backups LiteSpeed Cache + LiteMage Free AutoSSL SSL Certificate ( Google requires this from July 2018) Unlimited bandwidth Unlimited add-on domains Unlimited ...
17th May 2018
Powerful New Web Hosting Platform.
We have a big announcement regarding our Sydney and Melbourne SSD web hosting servers (personal and business). Firstly we are pleased to announce that we have now upgraded to enterprise-grade hardware, featuring Samsung SAS SSD storage arrays and higher CPU resource, our brand new Hosting Platform is guaranteed to provide end-users with ...
1st May 2018
Verification Checks Being Conduction On Our Free Hosting Plans
This is an update related to our free hosting server. We are conduction verification checks on all our clients that are signed up on our free hosting plan. Due to spammers and scammers we now need to take the below steps.     Please login to our website and check if your details are current. Please do this as soon as ...
3rd Apr 2018
Purchase Your Domain Name Today!!
Have you purchased your .com.au domain name?

 If not you better hurry before it fly's Away.......

.....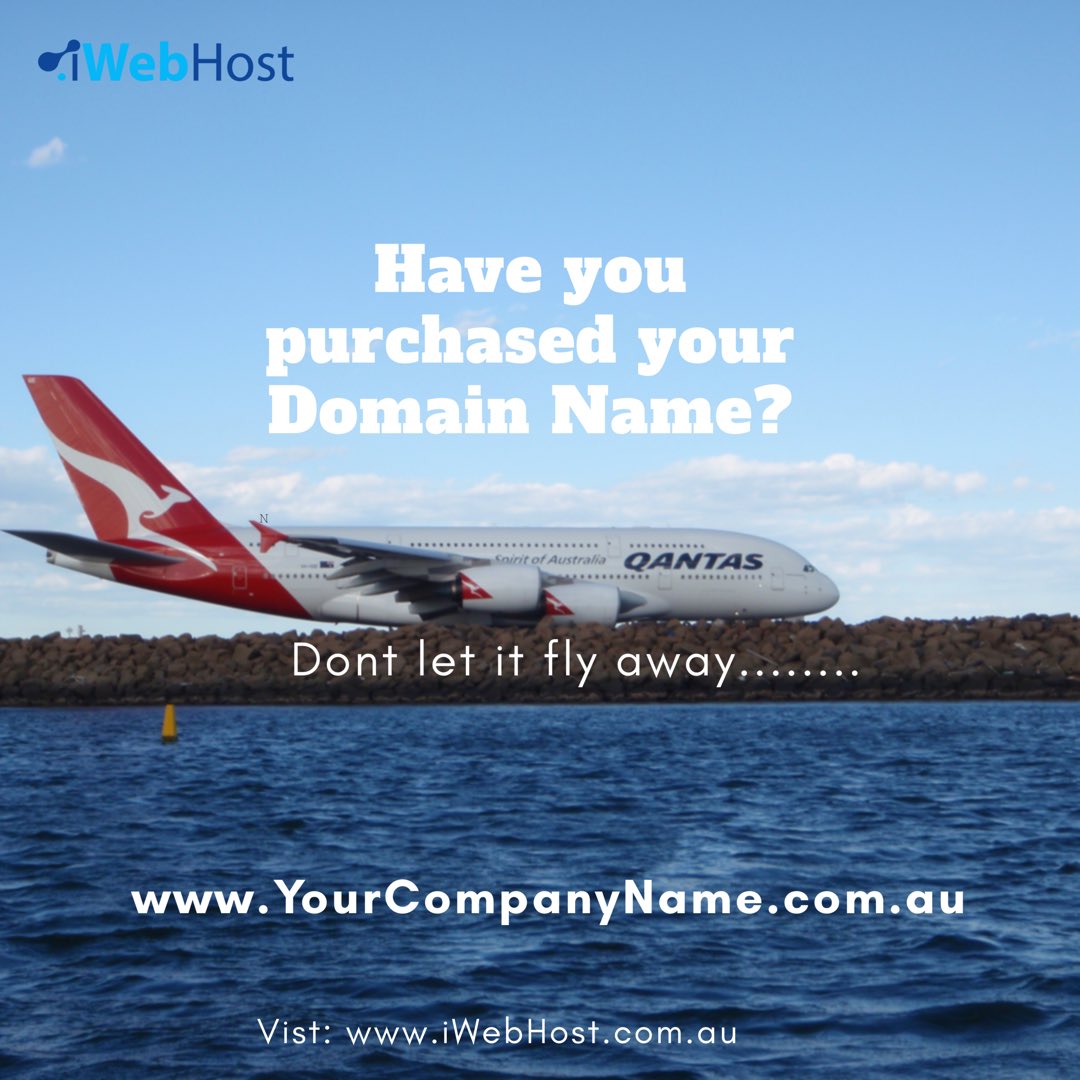 Thanks
iWebHost
1st Mar 2018
Hosting Plan Change
Please be advised that iWebHost Pty Ltd will be making changes to one of our hosting plans for the first time ever. This will be the last price change for 2018 & 2020.   Please see below Plan being upgraded.   ECO Standard Plan: From 02/04/2018 Changes in your plan: Storage has increased by 500mb Email address has increased by ...
5th Feb 2018
Website Upgrade Completed.
Our website upgrade was completed as per planned.

Thanks
iWebHost
20th Jan 2018
Planned Website Upgrade Notice
Planned Website Upgrade Notice. Dear Valued Customers, We will be upgrading our website to the latest technology and to provide a better user experience to all our customers.  Our website will be out of service during the following period: Sunday 4/2/2018 10:00pm to Monday 3/2/2018 2:00am.   During this period there will be no impact to web ...
23rd Jun 2017
PayPal Payment Notice
Hi All,  Please accept our sincere apology.  As of tonight the 23/06/2017 9:00PM Sydney Time, we are very sorry to advise you that we will no longer be using PayPal's services, we will only be accepting credit card payments via our current system.    NOTE: Please login to you PayPal accounts and cancel any subscriptions that you have ...
16th Jan 2017
Hosting Plan Changes for 2017
Please be advised that iWebHost Pty Ltd will be making changes to most of our hosting plans for the first time ever. We have slimed and upgraded our economy hosting plans from 10-Plans to 5-Plans to simplify the process of picking a plan.   Please see below Plans being upgraded.   Business Plan: From 16/04/2017 Changes in your ...
3rd Nov 2015
Scheduled Maintenance – November 2015
Scheduled Maintenance   The iWebHost technical service team would like to advise customers that we will be performing scheduled maintenance on our servers. This maintenance is being conducted to allow for future growth as well as improving the stability of our services.   Date: Wednesday, 25th of November, 2015 Time: 11:30PM AEST - 02:30AM ...